Articles in the Headline Category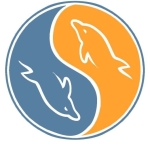 If you want to dump a few database the command 'mysqldump' is sufficient. How about the server that have several hundred databases inside. It is easier if we create Shell scripts to do the task. There are 2 version of scripts I normally use. One is to backup whole MySQL database, the other is to backup InnoDB database only.
The databases will be dumped in the folder that we created first and dumped as *.sql.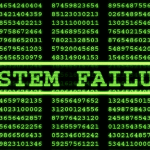 One of our server have a boot loop issue and our last option is to change hardware based on recommendation by software vendor.
The issue when changing hardware is the server sometimes cannot boot even using the same hardware specification. We suspect it is something to do with the device UUID because of hardware change.
So to solve the issue we need to boot in rescue environment to repair boot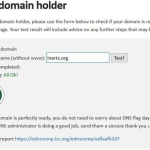 Today is the last day to check if your domain name is ready for the planned change from 1st February. According to website https://dnsflagday.net/ current DNS is unnecessarily slow and inefficient because of efforts to accommodate a few DNS systems that are not in compliance with DNS standards established two decades ago.
DNS service provider and DNS software have agreed to coordinate removing accommodations for non-compliant DNS implementations from their software or services, on or around February 1st 2019. This change will affect only sites operating non-compliant software. This change will …