Articles tagged with: Store
Uncategorized &raquo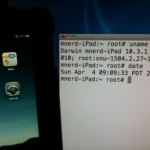 Only after 2 day release, iPad is already been jailbroken by the same team who jailbroken iPhone and iPod touch.  This can possibly mean that any third party software which is not come from iTunes app store can be install on the iPad.
Currently there is no much information about the hack, most probably they are working on a stable release to the public.
Via Unwiredview.
Uncategorized &raquo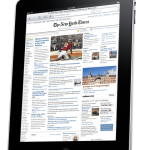 Starting today, you can buy a new iPad at your favorite Apple Retail Store or order from the Apple Online Store and have it delivered free to your door. You can also shop the App Store, with more than a thousand apps designed specifically for iPad, including the iWork productivity apps — Keynote, Pages, and Numbers. Or download the free iBooks app to browse thousands of new books at the iBookstore.
Uncategorized &raquo
Apple® today announced that its magical and revolutionary iPad will be available in the US on Saturday, April 3, for Wi-Fi models and in late April for Wi-Fi + 3G models. In addition, all models of iPad will be available in Australia, Canada, France, Germany, Italy, Japan, Spain, Switzerland and the UK in late April.
Beginning a week from today, on March 12, US customers can pre-order both Wi-Fi and Wi-Fi + 3G models from Apple's online store (www.apple.com) or reserve a Wi-Fi model to pick up on Saturday, April 3, …