Articles tagged with: editing
Alienware is an American computer hardware company which assembles third party components into desktops and laptops for high performance gaming. Their products consist of graphically intense applications such as video editing, simulation and audio editing. It was founded by Nelson Gonzales and Alex Aguila in 1996. The name Alienware was chosen because the founders were fond of the hit television show "the X files", hence the name of their product Area 51. The product came to be known worldwide as Alienware Area 51.
Alienware Area 51 gaming PC offers an intel-970 processor, dual NVIDIA GTX 480 video cards and 2 terabytes of storage for high end gaming need. It's definitely a gaming rig for people who believe in spending money for exceptional aesthetics. It's unique in design and has incredible features. For a gamer who is looking to make his system a conversational piece, this product is the right choice.
Uncategorized &raquo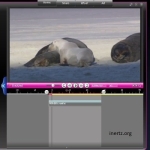 World-leading graphics card and mainboard manufacturer, MSI today announced the free bundle of Super LoiLoScope, the world's first video editing software directly decoded by GPU, for all MSI NVIDIA® GeForce™ series products. Super LoiLoScope creates movie files up to 10 times faster than CPU powered encoder and allows users to easily play and edit HD movies.
Super LoiLoScope, based primarily on the exclusive NVIDIA® CUDA™ technology, converts video files with powerful GPU performance. According to NVIDIA® official data, the high-end GeForce® GTX 285 …