Articles tagged with: Buying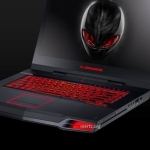 Perhaps one of the most discussed questions in gaming circles: are Alienware gaming laptops worth the price you have to pay for one of these high-performance rigs? This argument runs along several viewpoints which are heatedly debated by hardcore gamers. Close examination of these discussions may prove helpful if you're looking to buy one of these machines.
First, many gamers suggest buying any laptop, Alienware or otherwise, for gaming is a totally ridiculous idea. Gaming laptops are often over priced, they are difficult to upgrade and because everything is pushed into such a tight space, fan noise and overheating are common problems which keep arising. Instead, gamers should stick with a gaming desktop PC which is much cheaper and don't have the problems as those associated with gaming notebooks.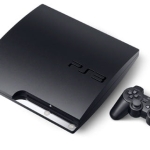 The all new Sony PlayStation 3 Slim games console will be tempting gamers this fall, so let's take a close look at the Sony PS3 Slim gaming console.
Firstly, the most important thing to many gamers is the price, so Sony has cut the price to $299 as of the 1st week of September when it will be released and available to a worldwide audience.
Cosmetically, gamers will notice that it has a more textured finish which Sony thinks it gives it a more casual look. The PS3 logo branding design has …
Uncategorized &raquo
Netbooks represent the latest consumer electronics craze. They're small, they're portable, they're dirt cheap, and, in 2008, consumers bought somewhere in excess of 14 million of them.
More: continued here