Articles tagged with: Air
Uncategorized &raquo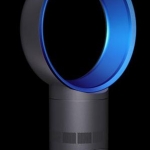 Have you ever see a fan without fan? Wonder how?
Introducing Dyson Air Multiplier™.
The Dyson Air Multiplier™ fan works very differently to conventional fans. It uses Air Multiplier™ technology to draw in air and amplify it 15 times, producing an uninterrupted stream of smooth air. With no blades or grill, it's safe, easy to clean and doesn't cause unpleasant buffeting.
How it works
Air is accelerated through an annular aperture. This creates a jet of air that passes over a 16° airfoil-shaped ramp, channeling its direction.
Using an airfoil-shaped ramp (like a cross-section through …
Author: Shauna Arthurs
The era of airline travel has allowed us to travel the world and connect in ways that have never existed before. We can visit family overseas and travel anywhere in the world within 24 hours. Isn't that amazing?
With all this ability to travel, we are also faced with the expense of such travel.
For the many who would like to find cheap air travel, we've put together the follwing tips.
The first thing you need to know is that you never need to pay 'list price'. Airlines have many tiers …
Apple has always been known for its revolutionary MacBooks, and this year, it has launched its newest line. The MacBook Air is breaking grounds for ultra portable laptops. MacBook Air's engineering and design is extraordinary, weighing only 3.0 pounds! It is now the world's thinnest laptop. Another wonderful feature of this notebook is its remote disc function, allowing the Air to remotely use optical drives from other systems as long as they are on the same network, it doesn't matter if it is done on a PC or Mac. The …