Articles in the Linux tips Category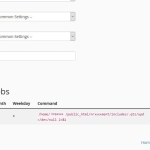 Recently one of server under my control infected with mining software. It cause unnecessary load and waste of server resource.
Since the server is using Cpanel, I must use WHM to track down the source. I check WHM 'Process Manager' and 'Daily process log' and found something similar like :
impxxxx impxxxxketing.com 98.5 -bash -a cryptonight -o stratum+tcp://xx.xx.xx.xx:14444 -u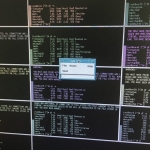 When using clusterssh sometime cannot connect to cssh due to recent upgrade.
[email protected]:~> cssh
Connection to server failed — (version 11.0)
No protocol specified
at /usr/lib/perl5/vendor_perl/5.26.1/App/ClusterSSH.pm line 1983.
[email protected]:~> echo $DISPLAY
:1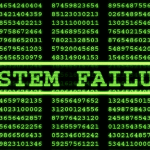 This is simple guide on how to debug crash Centos server using kernel crash dump. The program we use is Kdump. When a kernel crash or kernel panic, the program will dump everything into a vmcore file for us to troubleshoot the cause of the crash. By analyzing the crash we could determine what is the root cause of the crash or we could send the crash dump to someone if we not familiar on how to read the dump file.