Articles tagged with: yahoo
Uncategorized &raquo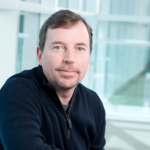 Yahoo! Inc. (NASDAQ: YHOO), the premier digital media company, today announced the appointment of Scott Thompson as Chief Executive Officer, effective January 9, 2012 , at which time Tim Morse will resume his role as Chief Financial Officer. Thompson has also been appointed to the Company's Board of Directors, effective January 9, 2012.
Thompson served most recently as President of PayPal, a division of eBay, where he continued his established track record of growing businesses by driving customer engagement built on strong technology platforms. Under his leadership, PayPal solidified its lead …
Uncategorized &raquo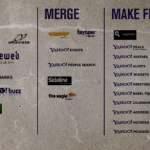 There are rumor that yahoo will cut 10% of their work force but there are no official statement in their web yet. Yahoo also will shutdown some service under their portfolio such as Mybloglog, Delicious, AltaVista, merge service and make additional feature to other products.
Sad news for Delicious and Mybloglog user as i also one of them. Yahoo before is already shutdown Geocities.
Uncategorized &raquo
Yahoo! Inc. (Nasdaq: YHOO), today announced a partnership with Zynga that will integrate Zynga's popular social games through Yahoo!'s global network. The partnership enables Zynga games to reach more than 600 million people worldwide across Yahoo!, giving them access to new and deeper ways to engage with friends and make new ones.
Zynga's game integration with Yahoo! is part of Yahoo!'s commitment to offer personally relevant experiences to people from across the Web. Zynga games are expected to roll out on the Yahoo! network in …