Articles tagged with: surface
Uncategorized &raquo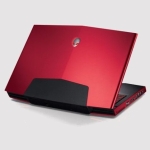 New Alienware gaming laptop information have surface over the net. The updated version supposed to use the new graphic card which is either Radeon 6000 line either 6870 or 6970. There are might be other option to use NVIDIA graphic such as GTX 460M.
The design might be same as previous version, the only different is the graphic card update.
Uncategorized &raquo
If you remember, back in August there are rumor that PlayStation phone will be coming soon. Seem the rumor is real. There are new image surface reported from Engadget.
The new phone expected to use Android 3.0(Gingerbread)   and have custom marketplace for games download.  The phone reported using 1GHz Qualcomm, 512MB of RAM, 1GB of ROM and screen between 3.7 to 4.1 inches. The phone might hit the market in 2011.
Uncategorized &raquo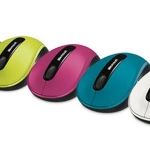 Microsof 4000 is a wireless mouse suitable for netbook because of its small size. It is equipped with popular Microsoft technology which is BlueTrack that can be use on any surface.
The mouse is very tough and dust proof and come with nano signal receiver that you must plug to the netbook. You don't have to remove the nano receiver after use because it size only 1 cm.
Microsoft 4000 featuring a sporty style and you can get in various color which is blue, pink, green, black and white.