Articles tagged with: stream
Uncategorized &raquo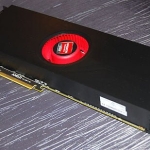 This picture show that the reference board will be powered with dual GPU in a single PCB featuring two 40nm Cayman GPUs, a total of 3072 stream processors and a 4096MB of memory. The card have Dual Link DVI-I × 1and 4 Mini Display Port . There is only one CrossFire connector, consists of four pieces of 2-way CrossFireX.
Uncategorized &raquo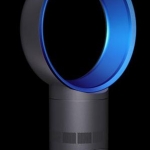 Have you ever see a fan without fan? Wonder how?
Introducing Dyson Air Multiplier™.
The Dyson Air Multiplier™ fan works very differently to conventional fans. It uses Air Multiplier™ technology to draw in air and amplify it 15 times, producing an uninterrupted stream of smooth air. With no blades or grill, it's safe, easy to clean and doesn't cause unpleasant buffeting.
How it works
Air is accelerated through an annular aperture. This creates a jet of air that passes over a 16° airfoil-shaped ramp, channeling its direction.
Using an airfoil-shaped ramp (like a cross-section through …