Articles tagged with: Seem
Uncategorized &raquo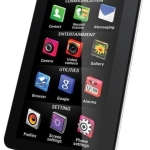 Seem this year CES is about tablet. Every company at the CES want to show their tablet including shuttle. Shuttle is famous with their barebones system.
The P10AN01 is a tablet powered by NVIDIA Tegra cipset. The chip that said will be powered the next generation mobile computing including smartphones, tablets, and embedded system.  Android 2.2 is installed on this tablet.  The resolution is 1024×600 with 10.1inch multi-touch capacitive touch screen.
Technical specification.
Up to 1GHz SMP dual Cortex-A9 40nm
Up to 512MB memory
NAND storage and support micro-SD
Battery life : 9.5 days w/ stand …
Uncategorized &raquo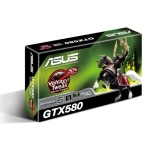 Seem like a trend now, some of graphic card manufacturer ship their graphic card with factory overclocked card. We notice it from GeForce 260, GeForce 460, and now from NVIDIA 500 series. Before this we have blog about ENGTX570 that overclocked to 10MHz than stock performance.
Another card from ASUS is ENGTX580/2DI/1536MD5.  The card was overclocked to 782MHz. The stock clock are 772MHz.
ASUS GeForce® GTX 580 graphics cards broke world performance records in conjunction with the ROG Rampage III Extreme motherboard. This configuration achieved the incredible 3DMark03 score of …
Uncategorized &raquo
If you remember, back in August there are rumor that PlayStation phone will be coming soon. Seem the rumor is real. There are new image surface reported from Engadget.
The new phone expected to use Android 3.0(Gingerbread)   and have custom marketplace for games download.  The phone reported using 1GHz Qualcomm, 512MB of RAM, 1GB of ROM and screen between 3.7 to 4.1 inches. The phone might hit the market in 2011.