Articles tagged with: screen
Uncategorized &raquo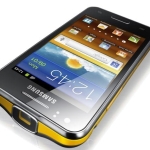 Samsung introduces their latest smart phone the Galaxy Beam using Android 2.3 and 1GHz dual-core processor. Same as the previous version, it brings integrated projector function with 15 lumens of brightness enough to display high-definition images up to 50 inches wide. There are specific applications for users to interact with the game when the phone screen is not enough and displayed via the projector.
With the 2000 mAh battery enough for the phone. Given storage capacity is 8GB and with 6GB ram.
Uncategorized &raquo
There are no official announcement from Sony but the product is already appear at the retailer website. The Walkman use 4.3 OLED touch screen display which looks wider and curvier.  In term of storage, it have 16GB and support wireless file sharing. Also the device support wireless streaming.
Market availability start from 31 July.

Uncategorized &raquo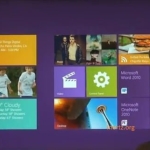 Today, at the D9 Conference, we demonstrated the next generation of Windows, internally code-named "Windows 8," for the first time. Windows 8 is a reimagining of Windows, from the chip to the interface. A Windows 8-based PC is really a new kind of device, one that scales from touch-only small screens through to large screens, with or without a keyboard and mouse.
The demo showed some of the ways we've reimagined the interface for a new generation of touch-centric hardware. Fast, fluid and dynamic, …