Articles tagged with: membership
Uncategorized &raquo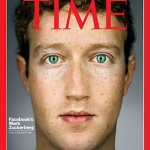 Facebook is one of the most successful company in the world.  The Facebook.com current membership rate is 700,000 per day.  If Facebook a country, it just third behind China and India.
The Facebook history start 7 years ago when Zuckerberg was a 19-year-old sophomore at Harvard and start a web service from his dorm. At that time the domain is called Thefacebook.com. His first intention is to connect between college in the US.
For full articles you may go here.
Uncategorized &raquo
If you are unfamiliar with the PSP, it is a state of the art gaming device that has the capability to turn your PSP into a mini movie theater or music box. The greatest thing about the PSP is all this extra stuff can be downloaded directly to your PSP from the internet. Download psp games, movies, or music directly from various psp websites on the internet.
As many of you gamers know, if you own a psp or any game device purchasing the games or extra stuff can add up …