Articles tagged with: loss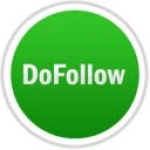 A Quick Way to Improve Your Search Engine Ranking
One of the best ways to improve your google search engine results is to get more backlinks to your website. But not just any type of backlinks. You want to get Dofollow backlinks.
So what exactly is a dofollow backlink? It is a term that was created to describe links that don't utilize the default nofollow hyperlink attribute. The hyperlink attribute tells Google to disregard the backlink in its ranking algorithm. This means that nofollow backlinks are virtually worthless. What you want are dofollow!
The good new is that there …
Uncategorized &raquo
What happend to the Streamyx today, so slow, latency is so high. Luckyly i have P1 in my office as a backup line.
Uncategorized &raquo
Apple Inc. CEO Steve Jobs has addressed rumors concerning his weight loss in a statement to the press. In a statement, Jobs said, "after further testing, my doctors think they have found the cause–a hormone imbalance that has been 'robbing' me of the proteins my body needs to be healthy." This is sad, but better than a relapse!
More: continued here