Articles tagged with: Lenovo
PC computing leader Lenovo(HKSE: 992) (ADR: LNVGY) today, at the 2014 International Consumer Electronics Show,announced additions to its product portfolio with the third generation ThinkPad X1 Carbon, the world's lightest 14 inch ultrabook and the ThinkPad 8, a premium 8 inch tablet offering a full PC experience on the move. Lenovo also introduces the new ThinkPad OneLink Dock Pro, an enhanced docking solution through a single cable connector.
"Lenovo continues to push the boundaries of design and technology as we aspire to create the best products in the market. Our obsession …
Uncategorized &raquo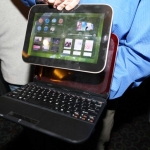 The new Hybrid IdealPad Unveil at CES is IdealPad U1. What is unique about this tablet is, it combine a tablet with laptop. While in laptop mode, the tablet act as a display for the Windows operating system while in tablet mode, it run Android 2.2.
The tablet is powered by 1.3 GHz Snapdragon processor and use capacitive touch screen. The tablet OS later can be upgraded to Android 3.0 once it hit market worldwide.
Uncategorized &raquo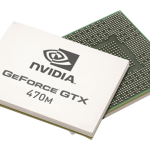 NVIDIA today introduced the NVIDIA® GeForce™ 400M series of graphics processing units (GPUs) — the building blocks for the next-generation of NVIDIA Optimus™ and NVIDIA 3D Vision™ notebooks that are coming onto the market from leading vendors, including Acer, Asus, Dell, Lenovo, Samsung and Toshiba, with others set to announce soon.
The new series of NVIDIA GeForce 400M GPUs includes:
For enthusiast users: GeForce GTX 470M and GTX 460M.
For performance users: GeForce GT 445M, GT 435M, GT 425M, GT 420M and GT 415M.
A critical component of the GeForce …