Articles tagged with: google
Uncategorized &raquo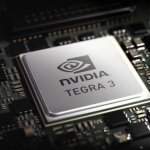 NVIDIA today announced that Nexus 7 from Google, the first $199 quad-core 7-inch tablet running on the newest version of Android™ 4.1 (Jelly Bean), features the NVIDIA® Tegra® 3 mobile processor.
Built for Google Play™, Nexus 7 showcases the best of Google with super-fast web browsing, console-quality gaming, seamless multitasking and flawless playback of HD movies and videos.
Driving Nexus 7 is the Tegra 3 processor, which features a unique 4-PLUS-1™ quad-core architecture for outstanding performance and exceptional battery life. Tegra 3's fifth battery saver core shines in everyday functions like email, …
Uncategorized &raquo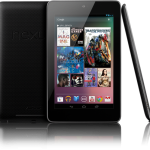 Nexus 7, a powerful new tablet with a vibrant 7-inch HD 1280×800 display with Tegra chipset-3, with quad-core CPU and 12-core GPU, making everything, including game, very fast. And best of all, it is only 340 grams, lighter than most tablets out there. Nexus 7 is built to bring you the best Google in the palm of your hand. Hang out with 10 friends at the Google + using the front facing camera, web browsing is very fast with Chrome, and of course, crank through e-mail with Gmail.
Uncategorized &raquo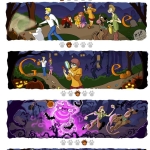 Google today celebrate Halloween with Scooby Doo Google Doodle.