Articles tagged with: Future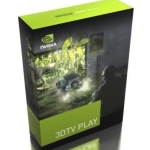 NVIDIA today announced NVIDIA® 3DTV Play, its latest software solution that allows consumers to connect their GeForce® GPU-powered desktop or notebook computer to new 3D TVs, for the ultimate in big screen 3D gaming action. For the launch of 3DTV Play, NVIDIA is teaming up with Panasonic on its coast-to-coast 2010 "Panasonic Touch the Future Tour," where consumers can test drive 3DTV Play-based PCs running on the new Panasonic® VIERA® Full HD 3D …
Uncategorized &raquo
This Christmas Linux kernel release brings several great new features to Linux, and its improvements promise even more Linux desktop goodness in the future.
More: continued here
Uncategorized &raquo
There are exciting new features in the pipeline for Cascading Style Sheets that will allow for an explosion of creativity in Web design. These features include CSS styling rules that are being released with the upcoming CSS3 specification.
More: continued here