Articles tagged with: direction
Uncategorized &raquo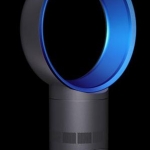 Have you ever see a fan without fan? Wonder how?
Introducing Dyson Air Multiplier™.
The Dyson Air Multiplier™ fan works very differently to conventional fans. It uses Air Multiplier™ technology to draw in air and amplify it 15 times, producing an uninterrupted stream of smooth air. With no blades or grill, it's safe, easy to clean and doesn't cause unpleasant buffeting.
How it works
Air is accelerated through an annular aperture. This creates a jet of air that passes over a 16° airfoil-shaped ramp, channeling its direction.
Using an airfoil-shaped ramp (like a cross-section through …
Uncategorized &raquo
On February 26, Yahoo plans to beta launch Yahoo Buzz as a competitor to Digg, and a tipster supplied Valleywag with screenshots. Buzz, built under the direction of VP Tapan Bhat, will begin with a limited number of publishers — about 100 — and will rank stories based on popular search results and user voting.
read more | digg story