Articles tagged with: clock
Uncategorized &raquo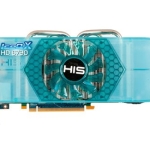 HIS unveil their latest IceQ X Family HIS 6790. The graphic card featuring new cooling technology up to 15°C cooler. The new fan design also 15dB quieter from reference design.
HIS 6790 IceQ X accelerates advanced PC gaming by running at 840MHz core clock and 4,200MHz memory clock. What's more? The new model equips with stunning array of advanced technologies, such as AMD Eyefinity technology, AMD's second-generation of DirectX® 11-ready graphics, and AMD EyeSpeed technology. The combined configuration delivers dramatic visual and gaming experience, making it …
Uncategorized &raquo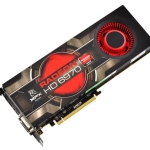 New graphic card from XFX is XFX Radeon HD 6970 and XFX Radeon HD 6950.
XFX Radeon HD 6970 have GPU clock of 880MHz with 2048MB DDR5 memory. The memory clock speed is 5500MHz. The card support HD3D, Eyefinity Technology, HDMI 1.4a with support for stereoscopic 3D, Deep Color and xvyCC extended gamut.
For XFX Radeon HD 6950, the graphic card powered by 800MHz with 2048MB  DDR5 memory. The memory clock speed is 5000MHz.
Both graphic card required at least 650Watt power supply.
Uncategorized &raquo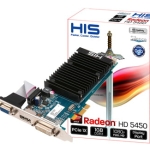 HIS today unveils the HIS 5450 Silence 1GB (64bit) DDR3 PCIe x1 Eyefinity graphics card, offering the best features and functionality in their class with AMD Eyefinity technology. Powered by the Radeon™ 5400 GPU, HIS 5450 Silence 1GB PCIe x1 delivers a state-of-the-art HD multimedia and medium gaming experience at a value price.
The HIS 5450 Series is designed to give you stunning high definition entertainment from your PC, no matter Blu-ray/HD DVD discs or other HD sources. Gamers will enjoy the ultimate immersive gaming experience with innovative "wrap around" multi-display capabilities. In addition, the HIS 5450 Silence 1GB is built as high-profile capable single-slot design with two low profile brackets included, making it possible to fit them in both full-height and half-height PCI Slots.