Articles tagged with: blog
Uncategorized &raquo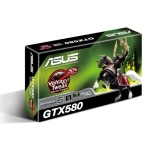 Seem like a trend now, some of graphic card manufacturer ship their graphic card with factory overclocked card. We notice it from GeForce 260, GeForce 460, and now from NVIDIA 500 series. Before this we have blog about ENGTX570 that overclocked to 10MHz than stock performance.
Another card from ASUS is ENGTX580/2DI/1536MD5.  The card was overclocked to 782MHz. The stock clock are 772MHz.
ASUS GeForce® GTX 580 graphics cards broke world performance records in conjunction with the ROG Rampage III Extreme motherboard. This configuration achieved the incredible 3DMark03 score of …
Uncategorized &raquo
WordPress now support directly via BlackBerry. Currently still in Beta but according to the developer blog, the release of 1.0 is near.
What's new in this release:
Based on all the great feedback, developer have reworked much of the UI layout for the main view, blog view, and media view
Ability to upload videos from your media library
New option to set media file properties (filename, caption, title, and position)
Created a new file browser that resembles the native BlackBerry file browser
Big improvements in the speed at which you can …
Uncategorized &raquo
If you have a website or blog you're probably interested in who's visiting your site and what they're doing while they're there. Way back in 2007 we did a post on web analytics but a lot has changed since then. Most analytics packages are now focusing on real-time tracking of visitor data. Here are 50+ apps to help monitor your traffic.
More: continued here