Articles in the It news Category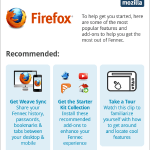 The Fennec browser for mobile phone is now available for Android. It should give us alternative beside legacy mobile browser in the phone or using Opera mobile. For the download, just point your mobile browser to http://firefox.com/m/alpha. Not all Android version are supported. Only Android 2.2 and later supported with installation space about 30MB.
According to Firefox site, the following smartphone should be able to install the browser;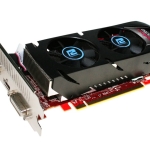 TUL Corporation, a leading manufacturer of AMD graphics cards, today announced improved gaming performance for HTPC gamers. The PowerColor HD5750 Low Profile Edition is specifically designed for those with HTPC systems or limited space chassis' who desire the upgraded graphics performance without having to compromise their system size.
The PowerColor HD5750 Low Profile Edition is equipped with a dual fan design and heatsinks that fully cover GPU, memory and MOSFET. The design cools temperatures and dissipates heat for vital components within a limited …
Alienware is an American computer hardware company which assembles third party components into desktops and laptops for high performance gaming. Their products consist of graphically intense applications such as video editing, simulation and audio editing. It was founded by Nelson Gonzales and Alex Aguila in 1996. The name Alienware was chosen because the founders were fond of the hit television show "the X files", hence the name of their product Area 51. The product came to be known worldwide as Alienware Area 51.
Alienware Area 51 gaming PC offers an intel-970 processor, dual NVIDIA GTX 480 video cards and 2 terabytes of storage for high end gaming need. It's definitely a gaming rig for people who believe in spending money for exceptional aesthetics. It's unique in design and has incredible features. For a gamer who is looking to make his system a conversational piece, this product is the right choice.