Articles in the It news Category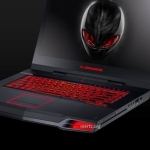 Perhaps one of the most discussed questions in gaming circles: are Alienware gaming laptops worth the price you have to pay for one of these high-performance rigs? This argument runs along several viewpoints which are heatedly debated by hardcore gamers. Close examination of these discussions may prove helpful if you're looking to buy one of these machines.
First, many gamers suggest buying any laptop, Alienware or otherwise, for gaming is a totally ridiculous idea. Gaming laptops are often over priced, they are difficult to upgrade and because everything is pushed into such a tight space, fan noise and overheating are common problems which keep arising. Instead, gamers should stick with a gaming desktop PC which is much cheaper and don't have the problems as those associated with gaming notebooks.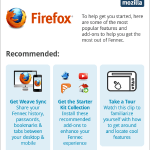 The Fennec browser for mobile phone is now available for Android. It should give us alternative beside legacy mobile browser in the phone or using Opera mobile. For the download, just point your mobile browser to http://firefox.com/m/alpha. Not all Android version are supported. Only Android 2.2 and later supported with installation space about 30MB.
According to Firefox site, the following smartphone should be able to install the browser;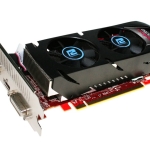 TUL Corporation, a leading manufacturer of AMD graphics cards, today announced improved gaming performance for HTPC gamers. The PowerColor HD5750 Low Profile Edition is specifically designed for those with HTPC systems or limited space chassis' who desire the upgraded graphics performance without having to compromise their system size.
The PowerColor HD5750 Low Profile Edition is equipped with a dual fan design and heatsinks that fully cover GPU, memory and MOSFET. The design cools temperatures and dissipates heat for vital components within a limited …