Articles tagged with: use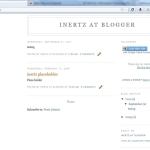 For those familiar with blogging would know about blogger.com or blogspot.com. Both are free services from Google.
For advance users, they also know there are settings to use your own domain other than the URL provided by blogspot. Example URL given by a blogspot is as http://blog.blogspot.com. But how about if we want to use the purchased domain name but still use blogspot hosting. Remember hosting providers are blogspot but domain are provided by domain registrar.
Ask your domain provider if they support custom domain for the blogspot. Some domain cannot be …
Uncategorized &raquo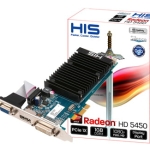 HIS today unveils the HIS 5450 Silence 1GB (64bit) DDR3 PCIe x1 Eyefinity graphics card, offering the best features and functionality in their class with AMD Eyefinity technology. Powered by the Radeon™ 5400 GPU, HIS 5450 Silence 1GB PCIe x1 delivers a state-of-the-art HD multimedia and medium gaming experience at a value price.
The HIS 5450 Series is designed to give you stunning high definition entertainment from your PC, no matter Blu-ray/HD DVD discs or other HD sources. Gamers will enjoy the ultimate immersive gaming experience with innovative "wrap around" multi-display capabilities. In addition, the HIS 5450 Silence 1GB is built as high-profile capable single-slot design with two low profile brackets included, making it possible to fit them in both full-height and half-height PCI Slots.
Uncategorized &raquo
The new product from ASUS is ENGTX570/2DI/1280MD5. The graphic card overclocked to 742MHz faster 10MHz than stock performance. It also faster 50% when use with ASUS exclusive Voltage Tweak.  It also features 480 CUDA cores with the CUDA clock at 1484MHz. The large 1.28GB GDDR5 video memory is set to 3.8GHz effective rate.