Articles tagged with: theme
Uncategorized &raquo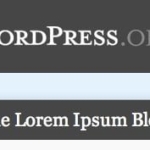 WordPress 3.0 is the 13th release of the script with major improvement. The codename of this version is "Thelonious" A total of 218 contributors involved in this release.  Major feature of this release include new sexy default theme called Twenty Ten.
Also MU and WordPress have been merge together for person that have multiple blog before can use single wordpress for all the blog.
The new version also fix 1217 bug and have features such as bulk upgrade.
More info please refer to the wordpress blog.
Uncategorized &raquo
As you can see, this is a working nokia phone inside the Steampunk theme mobile phone. The phone created by John Mavrovic from raw material like broken typewriter, parts of old clocks and some of rusted screws.
Uncategorized &raquo
If there was one overarching theme from the Consumer Electronics Show here last week, it was that absolutely every device in our lives is becoming a computer connected to the Internet.
More: continued here