Articles tagged with: speed
Uncategorized &raquo
The latest addition from Intel featuring Core i5-2550K, i5-2450P and i5-2380P for mainstream market also Celeron B815, B720, 867 and 797 for mobile PC.
The Core i5-2550K should cost no more than $225 which is $9 more from previous i5-2500K featuring base core 3.4GHz with 4 core 6 threads 6MB L3 cache. The i5-2450P price is $195, while i5-2380P is $177 with have similar specification but different base clock.
Celeron B815 have 2 cores, 2 threads, 2MB L3 cache speed at 1.6Ghz with price tag $86. The B720 cost only $70 have …
Uncategorized &raquo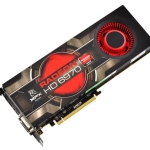 New graphic card from XFX is XFX Radeon HD 6970 and XFX Radeon HD 6950.
XFX Radeon HD 6970 have GPU clock of 880MHz with 2048MB DDR5 memory. The memory clock speed is 5500MHz. The card support HD3D, Eyefinity Technology, HDMI 1.4a with support for stereoscopic 3D, Deep Color and xvyCC extended gamut.
For XFX Radeon HD 6950, the graphic card powered by 800MHz with 2048MB  DDR5 memory. The memory clock speed is 5000MHz.
Both graphic card required at least 650Watt power supply.
Uncategorized &raquo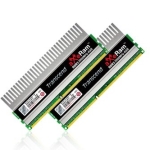 Transcend just launched new memory kit 8GB aXeRam™ DDR3-2000 that contains two identically matched 4GB memory modules. The new high capacity, high clock speed but low voltage  with just 1.6V, it suitable for gamers, overclockers and professional users while benefiting with 64-bit computing. The memory is clocked at 2000MHz with 9-11-9-24 timings capable to powered the most systems with modern processors running more advanced operating systems. You can get the memory kit at around $230.