Articles tagged with: Shuttle
Uncategorized &raquo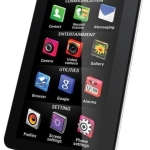 Seem this year CES is about tablet. Every company at the CES want to show their tablet including shuttle. Shuttle is famous with their barebones system.
The P10AN01 is a tablet powered by NVIDIA Tegra cipset. The chip that said will be powered the next generation mobile computing including smartphones, tablets, and embedded system.  Android 2.2 is installed on this tablet.  The resolution is 1024×600 with 10.1inch multi-touch capacitive touch screen.
Technical specification.
Up to 1GHz SMP dual Cortex-A9 40nm
Up to 512MB memory
NAND storage and support micro-SD
Battery life : 9.5 days w/ stand …
Uncategorized &raquo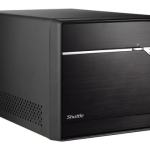 Shuttle Inc., a leading developer and manufacturer of multi-form-factor solutions such as the world-famous XPC Mini-PC Barebones, proudly announces today the launch of Europe-wide delivery of the new XPC Barebone SX58J3. This new model offers extraordinary computing power and its key features places it at the top end of what is currently feasible in terms of miniaturisation.
The SX58J3 is particularly remarkable thanks to its compatibility with Intel's ground-breaking 6-core processor, the Core i7-980X Extreme Edition (codename: Gulftown), as well with all Core i7 …
Uncategorized &raquo
Shuttle today announced that the newly launched $199 KPC will feature the Foresight Linux operating system. With an intuitive interface and user focused design, Foresight does away with the need for users to be familiar with Linux.
A host of the latest software is packaged with the operating system, giving users convenient and enjoyable access to music, photos, videos, documents, and the Internet. Even keeping up-to-date with the latest features and fixes is a simple process with the user friendly update button.
Foresight uses the revolutionary Conary® Package Manager developed by rPath …