Articles tagged with: engadget
Uncategorized &raquo
If you remember, back in August there are rumor that PlayStation phone will be coming soon. Seem the rumor is real. There are new image surface reported from Engadget.
The new phone expected to use Android 3.0(Gingerbread)   and have custom marketplace for games download.  The phone reported using 1GHz Qualcomm, 512MB of RAM, 1GB of ROM and screen between 3.7 to 4.1 inches. The phone might hit the market in 2011.
Uncategorized &raquo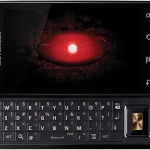 Motorola DROID is on of the phone that powered by Android OS from Google.  It also among the first installed with Android 2.0.  Android 2.0 supposed to compete with the iPhone market. But we still dont know can Google beat Apple in this field.
Motorola DROID will be available on Verizon from November 6th for $199 on contract. Featuring a 3.7 inch touch screen(480×85), a slide out QWERTY keyboard, 5 megapixel camera with dual-LED flash, GPS, Bluetooth and 16GB of storage.
[Head over to the full review from Engadget here]
Uncategorized &raquo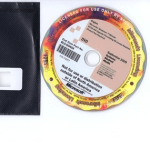 Windows 7 will officially available on this coming 22 October, but that hasn't stopped an unnamed university bookstore from selling it early.
One of the student sent the picture to engadget but not come with the box. It seem like a legitimate educational copy of the OS and according to engadget, it was successfully activated.