Articles tagged with: DVD
Uncategorized &raquo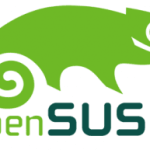 After OpenSuSE 11.2 is out, i have download the distro to try it out. Unfortunately there is a problem to install at that time due to the MD5 checksum failed during installation. I have made MD5 checksum on the iso, i found that the MD5 is not same. Perhaps the DVD corrupted during download.
Once again I download the OpenSuSE, this time using office connection. Once finished, I continue to make MD5 checksum and found no problems.
Back to OpenSuSE, the installation is not so difficult. More or less with the installation …
Uncategorized &raquo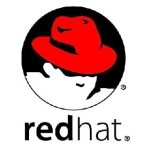 Recently i have try to install Redhat 5.3 on a system that is running on Sata disk. Ufortunately i'm unable to install it since the disk was not detected. The simplest solution is to disable "msi"
When you insert the DVD, in the boot option dont just press enter. Just put
linux pci=nomsi
Then you can proceed with the instalation. This method already tested on Centos 5.3 an Redhat 5.3.
Uncategorized &raquo
Company Remains Focused on Championing Consumer Access to High Definition Content
TOKYO–Toshiba Corporation today announced that it has undertaken a thorough review of its overall strategy for HD DVD and has decided it will no longer develop, manufacture and market HD DVD players and recorders. This decision has been made following recent major changes in the market. Toshiba will continue, however, to provide full product support and after-sales service for all owners of Toshiba HD DVD products.
HD DVD was developed to offer consumers access at an affordable price to high-quality, high …