Articles tagged with: DirectX
Uncategorized &raquo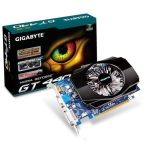 This is the latest graphic card from GIGABYTE intended for mainstream market.  The 440 series introduce are GV-N440TC-1GI and GV-N440D3-1GI.  Compared to previous generation, the card supposed to give about 30% performance boost and also support DirectX® 11 tessellation.
GV-N440D3-1GI is integrated with industry's best 1 GB DDR3 graphics memory while GV-N440TC-1GI is integrated with high speed 512 MB GDDR5 graphics memory, turbo cached to 1 GB.
Uncategorized &raquo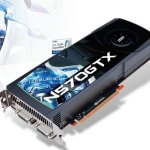 The graphic card is the second member from GeForce 500 series by MSI. This N570GTX-M2D12D5 feature 480 CUDA core GeForce 570 GPU that support DirectX11 and NVIDIA 3D Vision Surround technology. The graphic card also installed with 1280 GDDR5 graphic memory and said to be same performance as GTX 480.
The GPU also support overvoltage thanks to the MSI Afterburner software.
Uncategorized &raquo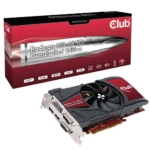 Club 3D B.V. is pleased to announce the introduction of the next generation video card based on the Bart PRO chipset, AMD' second generation DirectX 11.
The new Club 3D Radeon HD 6850 1GB GDDR5 Overclocked Edition video card features now the AMD HD3D technology which allows you to play your favorite games in full stereo 3D with a single video card (up to 3 monitors, and enjoy with the new EyeSpeed  technology to watch the latest Blu-ray movies in 3D.
Do things faster with AMD Accelerated Parallel Processing (APP) technology on …