Articles tagged with: board
Uncategorized &raquo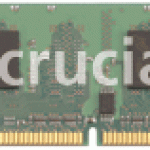 Crucial released new 16GB DDR3 memory module set to server market. The asking price is $724.99. A dual inline memory module (DIMM) consists of a number of memory components (usually black) that are attached to a printed circuit board (usually green). The gold pins on the bottom of the DIMM provide a connection between the module and a socket on a larger printed circuit board. The pins on the front and back of a DIMM are not connected to each other.
Uncategorized &raquo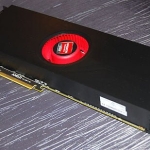 This picture show that the reference board will be powered with dual GPU in a single PCB featuring two 40nm Cayman GPUs, a total of 3072 stream processors and a 4096MB of memory. The card have Dual Link DVI-I × 1and 4 Mini Display Port . There is only one CrossFire connector, consists of four pieces of 2-way CrossFireX.
Uncategorized &raquo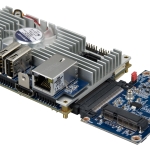 This new Pico-ITX board from VIA powered by 1.2GHz 64-bit VIA nano processor measuring only 10 cm x 7.2 cm. The board also equipped with VIA VX900 media system processor.  This combination allows for smooth playback of the most demanding video formats at high resolutions of up to 1080p, and makes the VIA EPIA-P830 a superb choice for a range of devices including today's next-generation mobile devices in health-care, logistics, fleet management and other vertical market segments.
Highlights
Compact 10cm x 7.2cm Pico-ITX form factor
High performance 64-bit VIA …