Articles tagged with: article
Uncategorized &raquo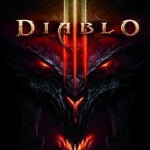 Diablo III is one of the best online games that you can play for many hours. While you are playing the game you can find weapons, gold, mana, find health potions and increase your character by learning skills and spells while building strength and finding new weapons to fight anything that tries to attack you.
Diablo III starts 20 years following the events where Diablo II ends. The Worldstone, which Tyrael protected at the ending of Diablo II "Lord of Destruction", has been destroyed, no longer shielding the world of Sanctuary …
Uncategorized &raquo
A testament to The Onion's parodying skills, a blogger thought that their humorous report on the fictional Macbook Wheel to be real and reblogged the report. The article has been taken down but here's an image of the original.
More: continued here
Uncategorized &raquo
Google's response to the absurd timesonline article.
More: continued here