Articles tagged with: Application
Uncategorized &raquo
The software pretty much like Chrome OS but still in early development. It is OS within browser. It support Windows Linux and Mac OS. Same as Chrome OS, we believe the application is reside on the cloud while the interface using browser layer.
No need to reboot the pc to enter the OS. Just go to http://webian.org/ and install the software.
Uncategorized &raquo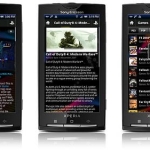 Don't get confused by the upcoming PSP phone, the application is said not related with the phone. The application function is to check out our PlayStation Network trophies, keep up to date with friend and online status. We can also discover the latest news, games and hardware for PlayStation 3, PSP and PlayStation 2.  The application also allow us to share favorite products or news with our friends on Facebook, Twitter or via e-mail.
Uncategorized &raquo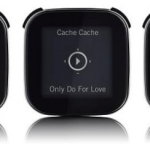 Today sees the announcement of the Sony Ericsson LiveView™. This innovative accessory is another step in Sony Ericsson's commitment to help consumers get the very best mobile phone experience through the open Android platform. The Sony Ericsson LiveView™ is part of the Sony Ericsson Extras portfolio – a division which offers a total product experience and enhanced mobile possibilities.
The Sony Ericsson LiveView™ uses Bluetooth™ connectivity to wirelessly pair up to a compatible handset and allows consumers to control the phone without taking it out of their pocket or handbag. Read …